Planter box is a type of container in the form of a planter or box that is usually placed outdoors and used for displaying live plants and flowers, but it may also be used for growing herbs or other edible plants. It is usually placed or affixed to an accessible location so the resident of a home may easily work with the plants in the container. A planter box may be installed under a window and supported in place by brackets on the wall below, in which case it may be called a window box. Planter boxes may also be used to line decks, patios, porches, steps, and sidewalks and they can even be hung from railings.
Conserve water.
Protection for delicate plants.
Retain soil nutrients.
Great for every lifestyle.
Encourages health roots.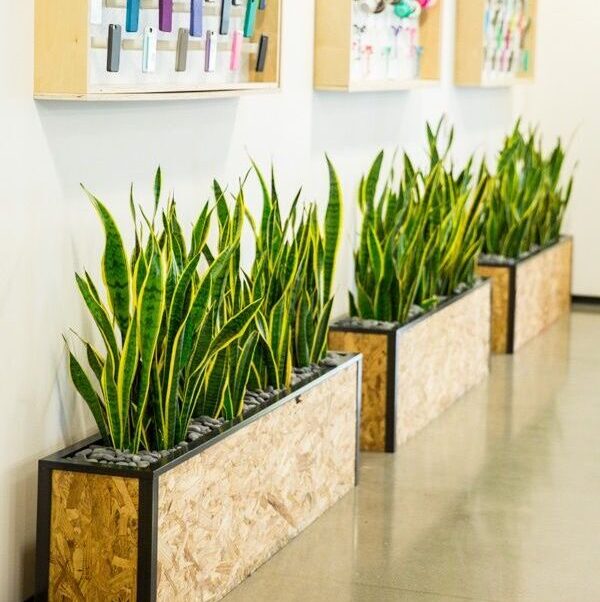 Deck rail planter boxes are used to plant flowers and herbs.
Window boxes are used to plant flowers and herbs.
Contained planter boxes are used to plant trees, ground cover and shrubs.
Flow-through planters are used for drainage of storm water.
Infiltration planters are used for drainage of storm water.
Raised-bed planters are ideal for use in small spaces.
Help to reduce stress.
Help to increase productivity.
Clean the air.
Help to reduce noise level.
Make environment more comfortable.
We specialize in Kuala Lumpur. For example, KLCC, Cheras, Setapak, Seputeh, Kepong, KLCC, KL Sentral, Bukit Jalil, Bangsar and Putrajaya. In Selangor, we cover Puchong, Subang, Gombak, Rawang, Shah Alam, Cyberjaya, Klang, Damansara, Petaling Jaya and Ampang. Our main office at No.3, Jalan 2/17, Taman Kinrara, 47180 Puchong, Selangor.
For a stunning, clean landscape with beautiful healthy plants, choosing the right planters is absolutely essential. Trust us incomparable expertise and shop through our collections of indoor perfect planters, jardinieres and 4 seasons outdoor planters. Please feel free to contact us for future details, +(60)3 – 8075 6774.