Fake Plants for Landscaping
Outdoor artificial plants and artificial trees have become popular items in landscape design and they have become a solution for customers and businesses. Outdoor artificial plants are infused with UV inhibitors to protect them from the harmful rays of sunlight to prevent the plants from fading.
Artificial plants are suitable for consumers and businesses that have no time to maintain the landscape. Artificial plants are mainly used for indoor landscapes and commercial landscapes of shopping centers. In addition, because there is no time to monitor the garden and the environment, most people choose to use artificial plants because they don't have to worry about the daily care of the plants. This is because you don't need to water it in your daily plan, just watch them beautify your environment, rather than wait until it blooms for the real environment. In some cases, landscape architects choose to combine real and false softscapes to complement the look of the entire landscape. If the plant is closer to the house, then you can still use the real plant because it doesn't require too much care from the owner.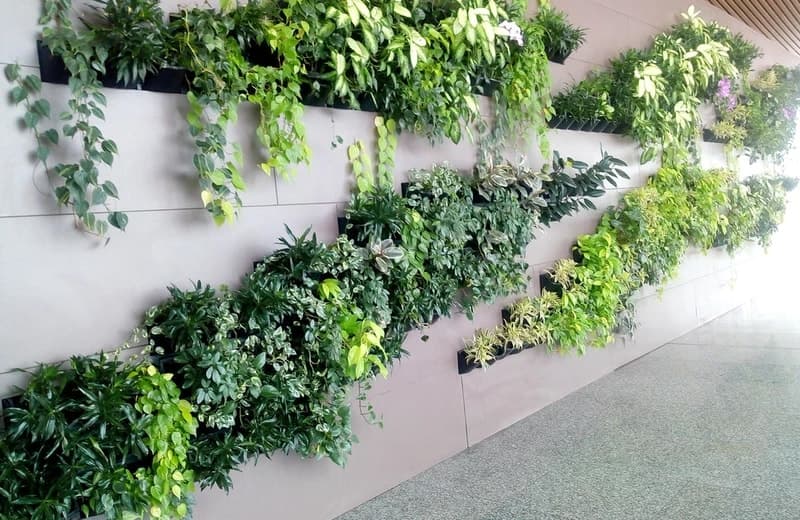 We are one of the landscape contractors in Malaysia with over 35 years of experience. We cover the residential and commercial landscapes of Kuala Lumpur and Selangor. We mainly operate in Selangor, such as Damansara, Petaling Jaya, Shah Alam, Klang, Puchong, Sunway, Kota Damansara, Rawang, Ampang, Gombak and Sri Kembangan. In the Kuala Lumpur area, we focus on KLCC, Setapak, Putrajaya, Seputeh, Bangsar, Cheras, Kepong and KL Sentral. Now we have extended our business to Negeri Sembilan and Johor.
Therefore, you can consider working with professional landscape experts so that they can provide insightful advice based on your landscape needs and perform your landscape architecture perfectly. We also provide other services, such as commercial landscaping, residential landscaping and tree cutting service.