Hardscape consists of the non-living elements of landscaping, such as a brick patio, a stone wall, or a wood arbor. Common examples of hardscape materials include concrete, brick, stone, wood, and metal. Hardscape, or hardscaping, can also Include water features, like ponds and fountains. When it comes to building materials that are designed to improve the landscape, most of the landscape architecture practitioners use hardscapes. However, most of the softscape materials are used to improve plant materials in landscapes or outdoor spaces, such as plants, grasses, shrubs and trees.
Hardscapes are often the most expensive part of a particular garden renovation because it can exist for quite some time. For homeowners, this is a rare opportunity to install one of their favorite garden features that can make the garden a focal point or add an interesting feature to the garden. This is the most critical part of the garden structure, because in addition to functionality, the hard landscape is attractive and will remain consistent with the rest of the garden.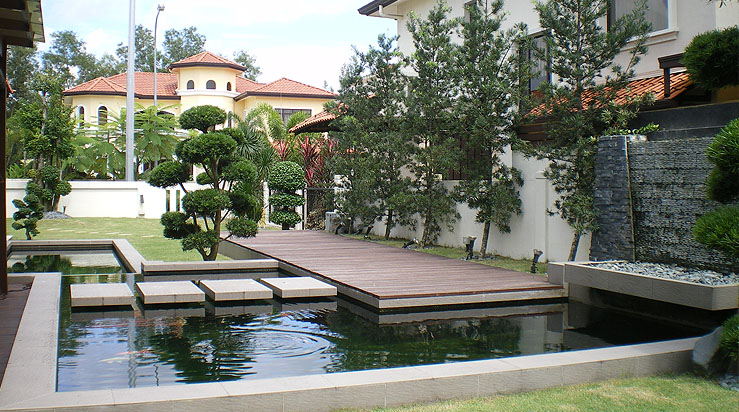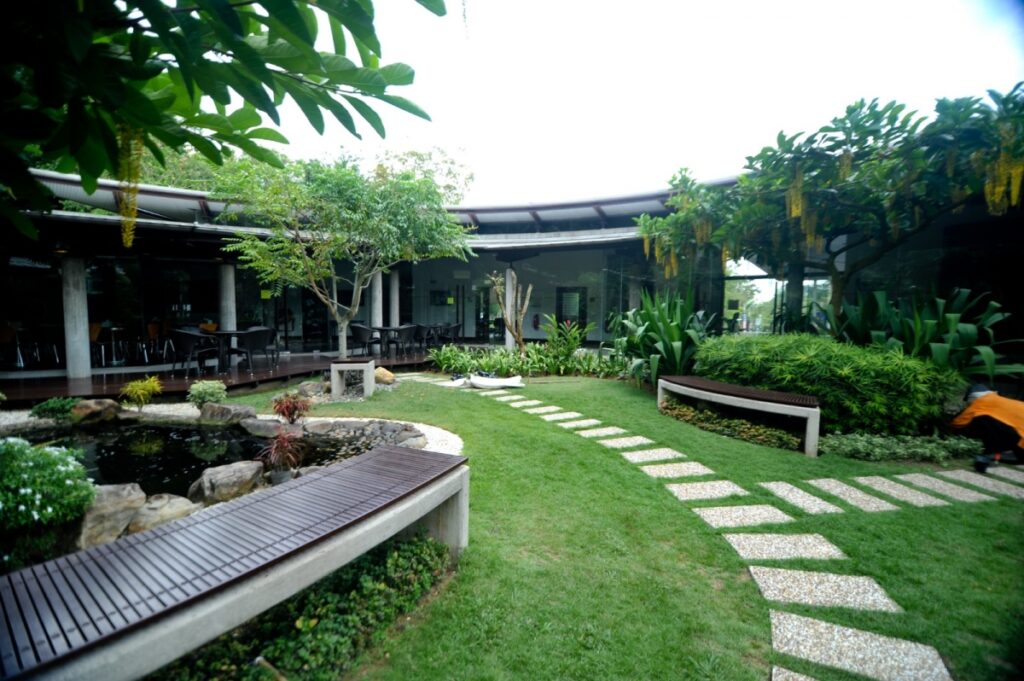 Examples of Hardscape Projects
We are one of the landscape contractors in Malaysia with over 35 years of experience. We cover the residential and commercial landscapes of Kuala Lumpur and Selangor. We mainly operate in Selangor, such as Damansara, Petaling Jaya, Shah Alam, Klang, Puchong, Sunway, Kota Damansara, Rawang, Ampang, Gombak and Sri Kembangan. In the Kuala Lumpur area, we focus on KLCC, Setapak, Putrajaya, Seputeh, Bangsar, Cheras, Kepong and KL Sentral. Now we have extended our business to Negeri Sembilan and Johor.
What are you waiting for? Immediately consult our landscape design experts to give you advice and hardscape design. We will design the boring and unused space in your yard into a beautiful leisure space to complement the environment. We also provide other services, such as commercial landscaping, residential landscaping and tree cutting service.